CDS & BOOKS
BY
FOREST FOX
Forest Fox's first CD, TROUBADOUR, includes nine of his favorite covers and one original. His DEEP TRACKS CD as well as his latest release, FOREST FOX, include all original songs.
Author Forest Fox brings his love of adventure and sci-fi to the page in his whirlwind fantasy saga about what happens when he and his two sons, while on a treasure hunting, diving expedition in the Bermuda Triangle, find a sunken flying saucer that turns out to be the craft that brought Adam and Eve to this planet. The germinating idea for the story was inspired by a drawing by his son, award-winning artist Eli D'Elia. The author delights in weaving fact with fiction and folklore in this highly original tale, which also serves as a whimsical medium to depict his unconventional philosophy of life.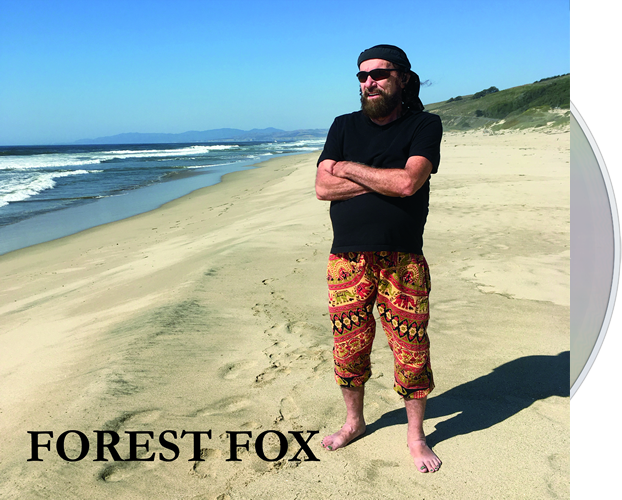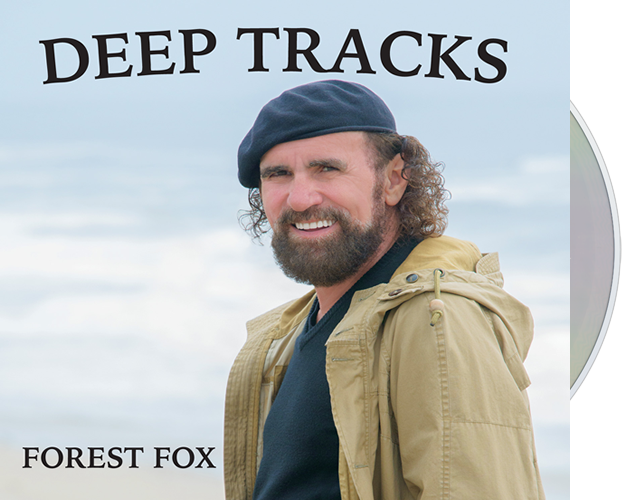 TROUBADOUR
(2013)
---
10 SONGS
| | |
| --- | --- |
| Walking in Memphis—Marc Cohn | 4:42 |
| Mr. Jones—Counting Crows | 4:43 |
| Everybody Knows—Leonard Cohen | 5:40 |
| I Want to Call on You—Steven Week & Forest Fox | 3:55 |
| Love in a Bubble—Paul Brady | 3:21 |
| Down in the Hole—James Taylor | 5:19 |
| Lucky Now—Ryan Adams | 2:52 |
| She Drives Me Crazy—Bryan Sharp | 3:46 |
| Almost Lover—Fine Frenzy | 4:49 |
| Rock & Roll Girls—John Fogerty | 3:37 |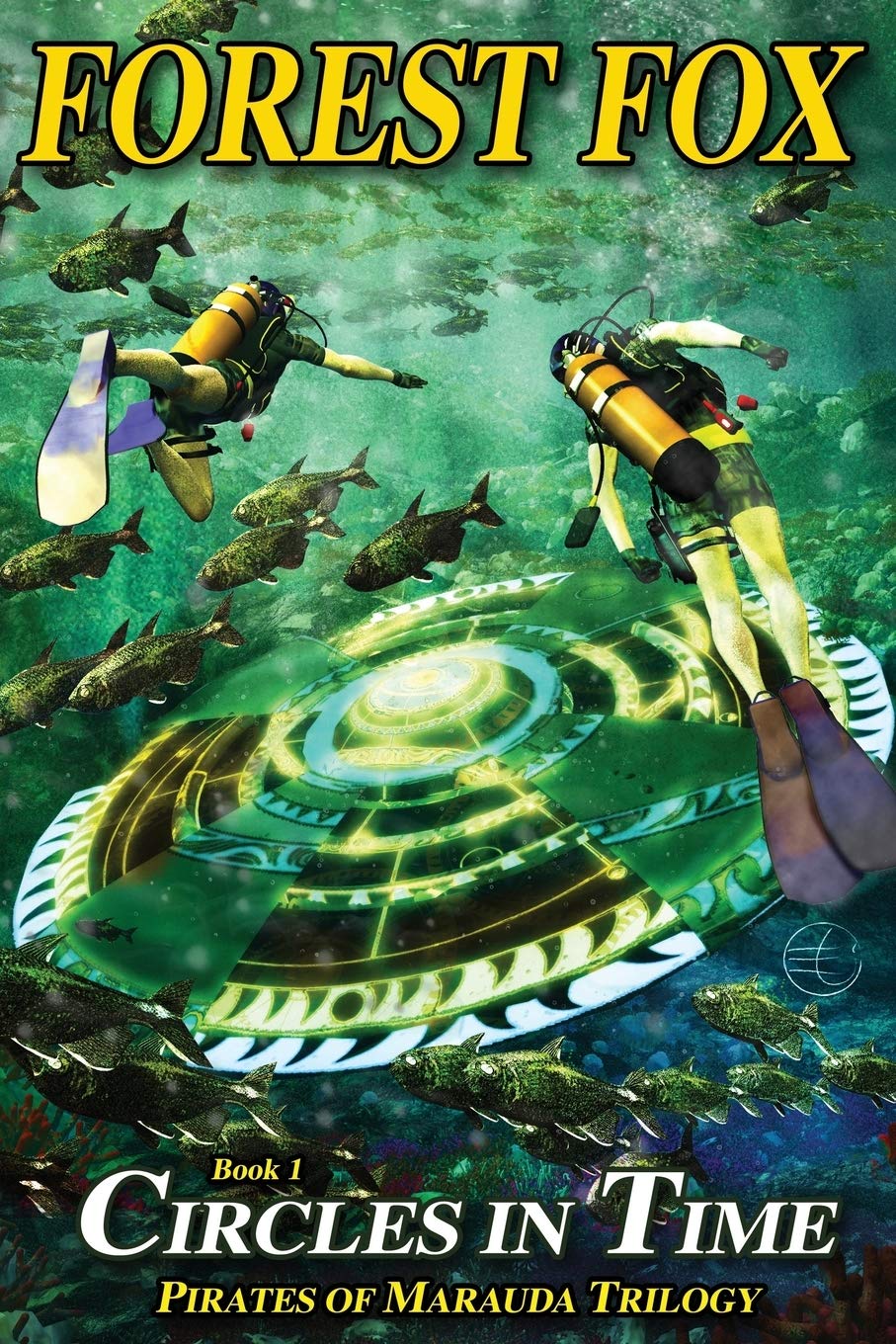 Circles In Time
(2013)
---
Circles in Time is Book 1 of the Pirates of Marauda trilogy, an adventure through time and space. Out on another of their treasure-hunting diving adventures, brothers Eli and Zoe and their Dad come upon an earthshaking discovery when a powerful storm leaves them shipwrecked on an unknown tropical island. In the jungle, they soon encounter nineteenth-century buccaneers who never age but can barely fend off the Jurassic creatures who rule this place. As they all try to escape the island, they come upon Shakti, a captivatingly beautiful princess, who leads them to her people, the Children of Eden. They soon learn that these people from another world have been conducting a desperate experiment with their crystal technology, in which the trio themselves have become the unintended victims.
---
by Forest Fox
| | |
| --- | --- |
| Paperback | 256 pages |
| Language | English |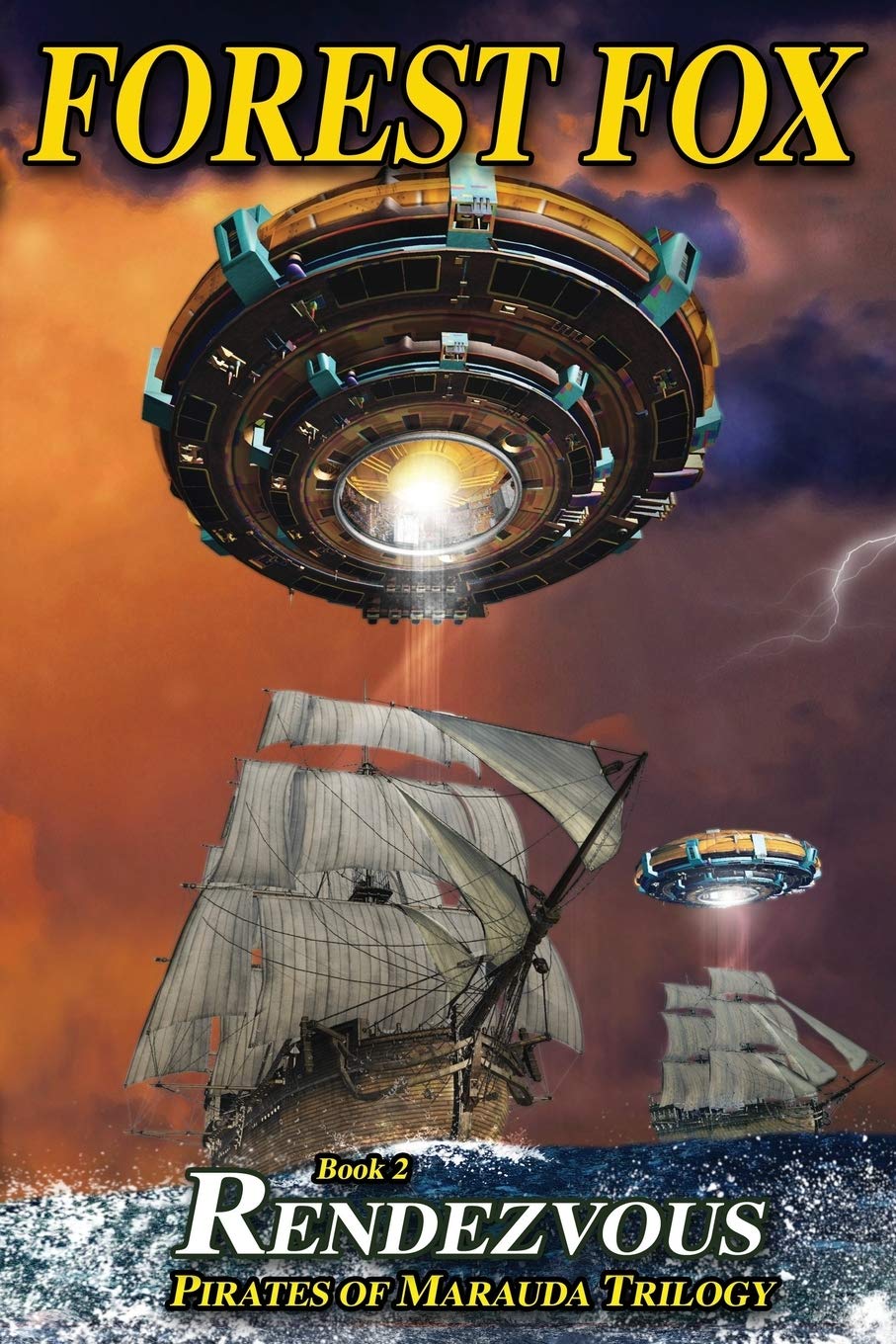 Rendezvous
(2013)
---
In 1816, Captain Rosario is enjoying his life of adventure on the high seas until he and his crew are forced into a partnership with a ruthless band of space pirates, the Maraudians, who use the buccaneers as unwilling time travelers in their insatiable quest for gold. After narrowly defeating the infamous Blackbeard, Rosario returns from his adventures in the past, disfigured and craving revenge. He has lost most of his men and his treasure, as well as the one love of his life, the enchanting Aleia. Attempting to flee from the Pirates of Marauda, Rosario is snared by a temporal storm, which takes him back in time once again. Hot in pursuit of Rosario, the superpirates soon recapture him. But their priorities change abruptly when they discover that the temporal storm may have been caused by the legendary Esseen crystals, which bestow divine powers on anyone who possesses them. Rendezvous is Book 2 of the Pirates of Marauda trilogy.
---
by Forest Fox
| | |
| --- | --- |
| Paperback | 192 pages |
| Language | English |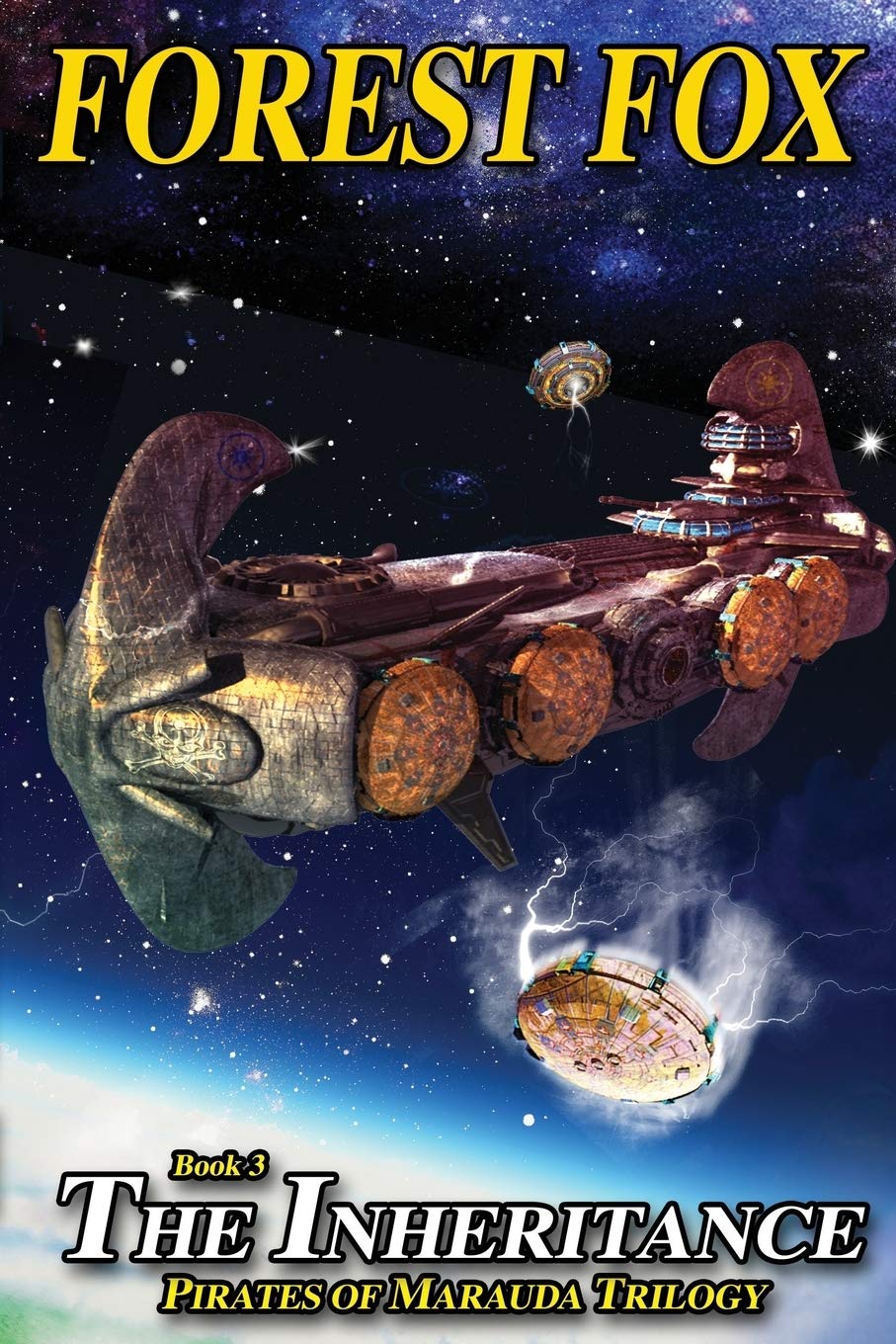 The Inheritance
(2013)
---
In this 3rd book of the trilogy, Terran, the ruthless captain of the spaceship Maraudor, is closer than ever to possessing the most coveted treasure in the Universe: the all-powerful Esseen Crystals. From within a Ufo in the Bermuda Triangle, the cosmic jewels are casting an irresistible euphoria over all of the peoples of the Earth-except for the greediest scoundrels. Realizing that Bob and his sons are the key to gaining entry to the Ufo, the space pirate snatches them from their Paintball Jungle. But just as he gets his hands on the Crystals, he is hijacked by the robots of the Illuminosity, who take Bob captive along with the prize. Ultimately, the boys are faced with the decision to either rescue the Crystals for the sake of humanity or save their dad. They cannot do both.
---
by Forest Fox
| | |
| --- | --- |
| Paperback | 180 pages |
| Language | English |